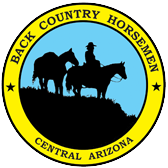 BCHCAZ Board Meeting
Conference Call-in permanent number: (978) 990-5239, ID: 351324
Roll Call – Quorum
President – Craig Ferdig
Treasurer – Dan Thornhill
Secretary – Rene Ferdig
Spike Hicks
Joan Bouck (Sedona Committee)
Approve Agenda: Approved
Previous Minutes – Highlights  (see 3/2/2020 minutes)
Committee Reports
Trail Maintenance – none scheduled until COVID-19 is not an issue. Priorities will be determined after COVID-19 restrictions are relaxed.
Bumblebee committee has not started meeting – needs volunteer members.
Old Business
Events
Thumb Butte – Cancelled. May try to get a ride together in the September timeframe.
Groom Creek – postponed until COVID-19 activities are cleared for work
Rodeo/Parade – from last meeting, Gayle will spearhead the bartending and parade activities.
2021 Rose Bowl Parade – from last meeting, Gayle will check into this possibility.
No clinics currently scheduled
Cowboy Poets – still scheduled for 8/9. Jim Buchanan and volunteers.
Bumble Bee – 11/6-8 received info from Abby to start organizing. Christina will organize the trail rides.  Need to find committee members
Christmas Party
New Business
New Sedona Committee will be headed by Joan Bouck. She has relationship with other trail user groups in the Sedona area, including Sedona Red Rock Trail Fund, as well as the head ranger in the Red Rock Ranger district.  Joan will let the board know when meetings for these groups are held that we can support her in.
BCHAZ – President role has been vacated. The group suggested checking with Alan White for his interest.
Organizing Social Rides – Organized rides should not exceed 3-4 people during the COVID-19 quarantine.
Volunteers
New Members (currently have 60 members)
Meeting Locations – We now have a permanent call-in number for virtual meetings at the top of this page.
Craig plans to ride with Richard on 4/24 in the Cornville / Camp Verde area to look at a trail that isn't maintained at all. Joan Bouck will join.
Mingus Mountain trails and trail repair. Lea Detweiller stated that Gaddis Canyon needs work – Spike suggested that we ask Jason from Prescott National Forest about it. Outside the meeting, Craig contacted Jason and he said the Gaddis Canyon trails were maintained last summer and in the last 6 months. If riders do any type of trail repair or maintenance to notify him in case he has those trails on the schedule for add'l repairs so the maintenance can be logged.
General trail maintenance – riders can carry loppers and hand saws. No chainsaws.
Comments/Additional Topics
Gail Higgs conversation with Craig on how CAZ is viewed.  Part of the struggle with state versus chapter – in AZ the CAZ chapter is the big driver in the entire state.  We have responsibility to keep these things going.  CAZ is only chapter that maintains trails, public services. Gail confirmed the need and desire for more social gatherings.  She also felt that the Christmas party was a huge hit.
Spike brought up idea of a barn dance.  1. Find barn.  2. Wait for COVID-19 to go away.
Adjourn