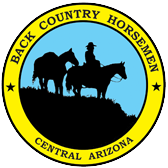 BCHCAZ Board Meeting – Nov 2, 2020
Conference Call-in permanent number: (978) 990-5239, ID: 351324
Roll Call – Quorum
President – Craig Ferdig
Vice President – Gayle Gardiner
Secretary – Rene Ferdig
Treasurer – Dan Thornhill
Trails – Spike Hicks
Sedona – Joan Bouck and Stephanie Giesbrecht
Approve Agenda:  Approved
Financial Report / Membership – Financial report sent by Dan.
Committee Reports –
Finance – Craig added as signatory on BCHCAZ account. Alan no longer on account.
Events
Informal trail ride held at Williamson Valley Trailhead had 18 attendees on Oct. 10th.
Dec 5th – Self Defense on Horseback being held at the American Ranch. Morning session 9-12 and afternoon session 1-4.
Bumblebee Annual Fall Benefit

Operations – Led by Craig Ferdig.

Kelly reports 81 people for dinner Friday and 90 for dinner Saturday night. Full house.

Entertainment / Riding –

Cowboy poet – Mizka Paget
EMT / first aid clinic on trail first aid for horses and people – Kathy Kentera
Intro to horse massage Friday – Kathy Kentera
CPR on Saturday – Kathy Kentera

Auction –

12 Raffle Baskets
Good door prizes
10 items for live auction
50+ items for silent auction

Holiday Party / Annual Meeting. BBQ Lunch at Bumblebee on February 21st. Meal is $30 / each.  BCHCAZ will subsidize $20 of the meal and attendee would only have to pay $10.
Sedona Subcommittee
Sedona – Stephanie: many trails have been changed to be equestrian very unfriendly, suitable only for bikes. Red Rock Ranger district, Chris Johansson and Forest Sevage (?).  Western Gateway Range – equestrians cannot ride from one end to the other.
Red Rock Ranger District – Chris Johansson and Forest Savage (trail designer). They said impact on trail parameters is determined by amount of use. We need a bigger equestrian presence and pressure.
Trail construction people have been unduly influenced by bicyclists (not public knowledge).
New trails: Joan and Stephanie did a first walk to view new trails –  August 6th at Village of Oak Creek trail and second walk at site of  Dairy Springs / Pine Valley on October 21st.  Construction will start end of February. Joan and Stephanie will keep close tabs on the sticking points of these trails – a steep wash and slick rock drop.  Forest service feels they are not beholden to any groups or the guidelines.
Craig will call Jason (Prescott Nat'l Forest) to find out what the rules are. Craig will also schedule a meeting with Joan, Stephanie, and Gayle to discuss a plan for pursuing the forest service.
Stephanie and Joan will attempt to get whatever type of plans the Red Rock Ranger distract has.
Spike suggested that when Almosta Trail System was in planning, they had to go to Albuquerque (head office) to put pressure on local districts.
Bikes are not Arizona heritage, horses are. Tourists love seeing horses on the trails, not bikes.
Comments/Additional Topics
Adjourn