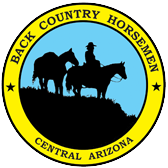 BCHCAZ Board Meeting – April 5, 2021
Zoom Meeting can be used by a Smartphone.
https://us02web.zoom.us/j/89784593977?pwd=MjRUNkJuVVV5T1RudHlTNmJwWlluQT09
Roll Call – Quorum
President – Craig Ferdig
Vice President – Gayle Gardener
Secretary – Rene Ferdig
Treasurer – Dan Thornhill
Membership – Katherine Thornhill
Trails – Spike Hicks
Sedona – Stephanie Giesbrecht
Approve Agenda:  Approved
Financial / Meeting Update – Dan
April 18th Stringfield Ride – 9:30 at the Stringfield Trail Head (625, 622, 627-> 625)
May Events:

Self-Defense on Horseback clinic – Horse Lords May 15th ($150 per rider / $30 audit)
Ned Leigh 2-Day Horsemanship Clinic (request for saddle fitting too)- May 8th – 9th ($275 per rider / will determine auditor fee)

Bumblebee Update

Christina will ensure all trail bosses do pre-rides and use same GPS software
JC is interested in being auctioneer
Initial meeting had six participants, commitees formed.

Sedona Update

Sign memo was submitted. Kyle Robb is replacing Forest.  Steph and Joan will continue to work with Chris Johansson.
Verde Front fundraising mtg.
Steph and Joan would like to show the new trails, plenty of parking at the cattle pens. We can organize a ride in the fall or early summer.
Coconino Forest plan – Equestrians are requested to bring pelleted feed only.

Grants

$25k grant has not yet come in, but no crews will be available (will be assigned to fire duty)
Arrow Contractor – Trail Cleanup. If price change over last year > $500, board must approve.

Prescott Rodeo

Tickets are on sale (full audience)
Parade interest? Gayle has till end of May to get application in.  This year's theme is "History Lives Here".
Bartending? Board says Yes.  Gayle is checking.

Groom Creek Horse Camp

Susan Johnson not enthusiastic about the clean-up and BCH camping, COVID restrictions may not allow it. Potentially 4/24 if cleanup is allowed.
$600 set aside for Powder River Panels and gate are needed. (each enclosure is 3-16' panels + 10' panel + gate)
Spike will check on replacing a wooden tie-up with a metal one.
Comments/Additional Topics
Adjourn