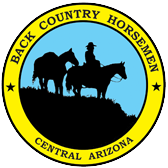 BCHCAZ Board Meeting – January 3, 2022
https://us02web.zoom.us/j/89107297809?pwd=UU1xWTczdzA1VDhBTGJ1WDBkOGlsZz09
Roll Call – Quorum
·         President – Craig Ferdig
·         Vice President – Not in attendance
·         Secretary – Rene Ferdig
·         Treasurer – Wendy Timmel
·         Trails – Spike Hicks
·         Sedona – Joan Bouck
Agenda:  Approved
·         Financial / Membership Update – Wendy
o   Membership –
o   Financials – $41,527.57 starting balance.  Ending balance 33,990.57 includes 10,000 payment to Arrow Fire and Land Mgmt for trail maintenance.
o   $5/member to the state + $20/member to the national
o   Checking on availability for February 27th at Centennial Hall.  Unable to hold on the 20th.
o   BCH AZ annual meeting and lections on 1/15.  Hoping Identified Candidate will agree to presidency and Identified Candidate will take treasurer.
o   BCHCAZ annual meeting will be held on Sunday Feb 27th.  Wendy will be nominated for Secretary and Joan will be nominated into the Treasurer.
o   Yavapai Trail Safety Coalition – will not have one plan from consolidated trail groups.
o   Meeting on Tuesday, Jan 4th at the Prescott Library
o   Trail Keepers II – offers exposure to the Chamber for information handed out by the Chamber to tourists, along with trail signage.  BCHCAZ board voted to pledge $1,000 a year for 5 years – our name will be on this information and signage.  Craig will provide verbiage (up to 600 characters).
·         January Group Ride –
o   Location:  Jack's Canyon (Sedona) approx. 8-9 miles. Joan will check on and let Craig know.
o   Date:   Saturday, January 22nd
o   Location: Trail 1937 – meet as gas station and carpool up
o   Date:   Saturday, January 29th
Adjourn.  Next meeting is Monday, February 7 at 6:30.