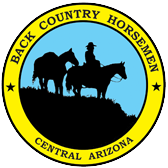 BCHCAZ Board Meeting – February 7, 2022
https://us02web.zoom.us/j/89107297809?pwd=UU1xWTczdzA1VDhBTGJ1WDBkOGlsZz09
Roll Call – Quorum
President – Craig Ferdig
Vice President – Gayle Gardner
Secretary – Rene Ferdig
Treasurer – Wendy Timmel
Trails – Spike Hicks
Sedona – Stephanie Giesbrecht
Member-at-large – Christina McCarty
Agenda:  Approved
Financial / Membership Update – Wendy

Membership –
Financials – Ending balance $30,246.76. State and National dues were paid in the last month. Also signs for Sedona trails.
$2000 approved for Bumblebee.
Dedicated $2500 to Almosta trail
Dedicated $2500 to a grant for additional trail grant matching.
Regarding donations to other local charities such as LASER, EEE, etc. Board voted to set aside $1000 for discretionary grant money to be set aside for other equestrian related organizations in the coming fiscal year.
Annual Meeting – Feb 27 at 11:00am

28 people so far signed up for the annual meeting so far.
Looks like it will go on live, with a Zoom meeting. Lunch and voting. Craig will speak.  Bill Arsenault (President of BCHAZ) will speak.
Food drive will be included as part of the annual meeting.
Trails

Groom Creek cleanup in April – waiting on the Forest Service to give us a date. Spike will call Susan Johnson
40+ participants participated in the Almosta cleanup in January. Only 7 equestrians participated.
Another Almosta cleanup will be scheduled in mid-March to finish the final half mile.
Sedona Update

Equestrian trails – only 15 of 36 trails designated as equestrian trails in the Red Rocks Ranger District are passable by horses. Signs were created to put on the trails which are not recommended for horses.  Forest Service decided they weren't going to put the signs out. FS is legally liable to follow their own decision memos as it pertains to equestrian trails.
Next trail ride – new trail off Black Canyon trail. March 6th?  Plenty of parking off Orme Rd.
Save the date – Memorial weekend ride and campout at Stringfield Trail Head
Adjourn.  Next meeting is Monday, March 7th at 6:30.